We are currently looking for baby models
Newborns (between 5-14 days old) for specialised newborn photography sessions
4 month old babies, able to push themselves up with their arms,
6month old babies, able to sit up by themselves,
9 month old babies able to pull up into a standing position and
12 month old babies for a 1st birthday style session.
The session will take place in my home studio in Banyo,  North Brisbane.
For modelling you will receive
Complimentary photo session (valued at $175.00)
Specialist newborn / baby professional care and styling
Your very own image reveal ordering appointment to decide wether you would like to purchase products / digitals.
$175.00 print credit* to use at your viewing and ordering appointment.
A $175 booking fee is required to hold your date, which will become a print credit* after the session, this print credit* can be used towards any products you wish to purchase – prints / digitals at a special viewing session approximately 2 weeks after the photo session. A signed model release will also be required.
Interested? Hurry places are limited.
Click the link below and complete the form and we'll contact you to check to your suitability and organise your session.
*print credit is not redeemable for cash.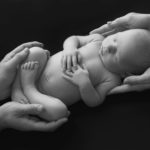 Link to the Application form is below, please click on "Model Call".
Please follow and like us: